Posted October 18, 2021:
We are currently planning OUR 2021-22 indoor training PACKAGES! Details will be released shortly. Vaccination passport will be mandatory.
---
1. Individual training membership:
This package gives you access to an unlimited number of 60-minute individual training session for the following machines:
Dragon boat paddling erg
Rowing erg
Canoe erg
Kayak erg
COVID Rules:
Hand washing is mandatory upon arrival at QA (Quartier des Athlètes).
Physical distance (2m) at all times.
Wearing a mask is mandatory in the QA until you start your training.
You must wash your ergometer after use.
The drinkers are closed, bottle filling is functional.
The following packages can be modified according to the evolution of the COVID19 pandemic. Our refund policy has been updated.
---
2. Group training with coaching: 2021-22 registrations:
Group training for our paddling pool and paddling will begin in November 2021. We have adapted the training schedule and made changes to our facilities to meet public health standards.
Details and registrations for indoor group training will be available soon.
---
3. Group reservation :
Rent our Paddling Ergs studio for your own team for trainings or for testing. Twenty ergometers are available for 60-minutes training sessions. Your coach must provide proof of BDC or other coaching certification and an up-to-date certificate of first aid and CPR course when booking.
Visit the Group Reservations section for more information.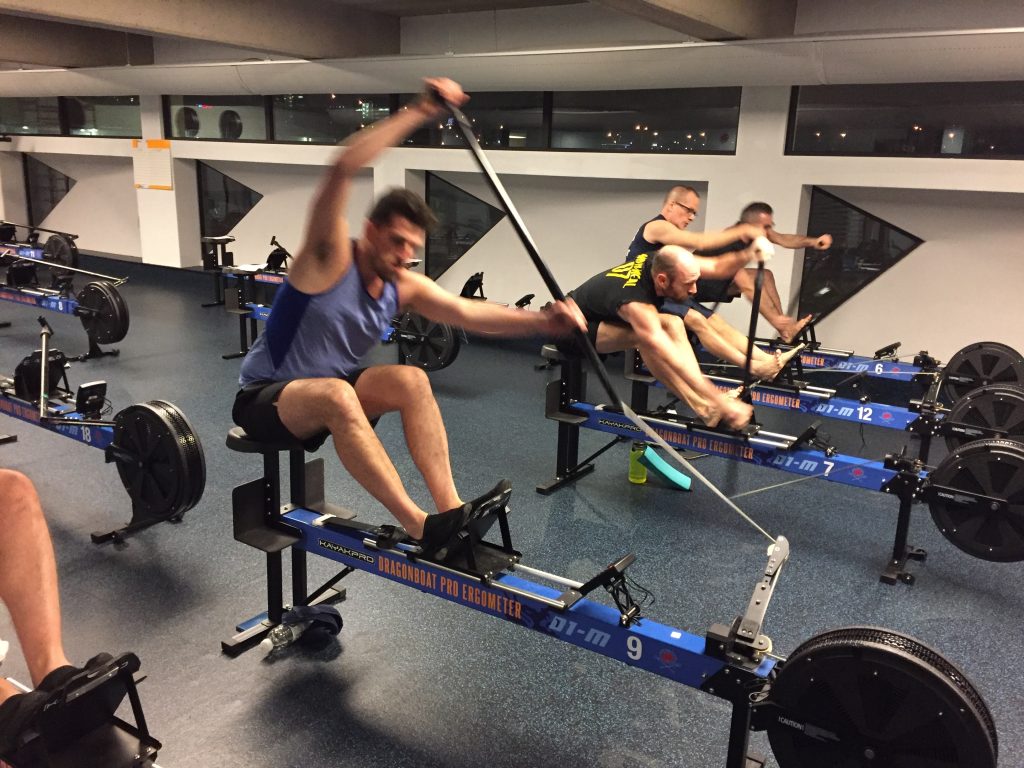 Other indoor training options available at H2o:
Weight Room
---