Meet our partners
Our partners make the dragon boat experience that much more interesting. The extras that come with an event make all the difference and you should expect high standards of excellence from our partners.
Sandman Montreal-Longeuil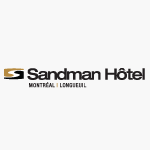 Situated along Highway 132, near the Jacques-Cartier Bridge, and across from the Longueuil Metro Station and Bus Terminal, this Montreal-Longueuil hotel has easy access to many of the city's top attractions, including H2oplayground!
Parreira Traiteur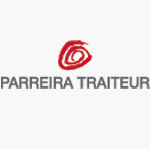 Since 2002 in Montréal, Parreira Traiteur appeals to your sense with meals, cocktails and events. With a subtle mix of tastes, spices and Mediterranean inspiration, our creativity is acknowledged in the Montréal market.
Amplisys Inc

IP telephony strategy. Analysis, sale, installation and support for IP phone systems. Amplisys employs a team of consultants and technicians for all your telecommunications needs. Upgrade your telephony presence and enjoy savings with IP technologies.