Meet our partners
Our partners make the dragon boat adventure even more extraordinary! We are fortunate to be able to count on their professionalism to offer you the best possible experience. The little "plus" of a dragon boat event sometimes make all the difference, which is why we guarantee the high quality standards you will achieve at our events.
Jean Drapeau Park
Considered as a jewel by Montrealers, Jean-Drapeau Park offers a multitude of facilities and is a real playground a few minutes from downtown. By housing our offices, our boats and all our equipment, and above all by allowing us to use the athletes' district and the Olympic Basin, Jean Drapeau Park is an essential partner for the holding of our activities. Thus, in an exceptional setting, it allows us to offer memorable experiences to our members and participants in our activities, in both winter and summer.
Mission Dragon Boat
With the objective of meeting the demand of paddlers and dragon boat clubs for technical equipment, Mission Dragon boat has become a must in North America and is now one of our most important partners. By providing us with the necessary equipment to practice dragon boat and outrigger and by equipping many of our members, Mission Dragon Boat allows us to offer you a safe experience with high quality equipment.
Entourage sur-le-lac resort
Located on a private beach on Lac Beauport, Hotel Entourage-sur-le-lac offers you stays in a setting with a modern design, inviting spaces and gourmet cuisine. Allowing us to store several boats on the beach throughout the summer season, we offer a training club (several beginner and Elite teams), but also organize many corporate activities in a magnificent setting. Hotel Entourage sur le Lac is much more than a hotel, it is a concept! So don't hesitate to spend a moment there, relaxation and wonder guaranteed!
Estérel Resort
Estérel Resort offers you an incredible accommodation experience in the Laurentides. On one of the three navigable lakes bordering the hotel, we are lucky to be able to organize corporate activities in a breathtaking setting to the delight of our guests.
Parreira Traiteur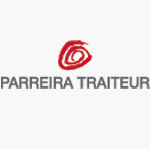 Since 2002 in Montreal, Parreira Traiteur has been appealing to your senses with its meals, cocktails and events. A subtle blend of Mediterranean tastes, spices and inspirations gives them a recognized creativity on the Montreal market. Perhaps you will have the chance to taste their delicious preparations at one of our corporate events at the Olympic Basin?
Sandman Montréal-Longueil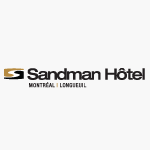 Located less than 5 minutes from our facilities at Parc Jean Drapeau, Sandman Montreal-Longeuil is the ideal place to stay during our competitions. Located along Route 132, near the Jacques-Cartier Bridge and in front of the Longueuil metro station and bus terminal, Sandman Montreal – Longueuil has easy access to one of the city's many attractions.
Organijeu
Specialized in the organization of events, Organijeu offers something for every taste and every need. We regularly organize joint Team Building group activities for many companies and schools in and around Montreal.
Rame Québec
A true temple of the rower located in Quebec City, Rame Quebec offers complete, diversified and motivating training on high-performance rowers. Whether it is for the fitness or the improvement of your sport, the programs are for those who wish to develop a good rowing technique, its physical fitness and its performance. It is in this warm and stimulating atmosphere that our rowers from the H2o de Québec training club are welcomed to continue training throughout the winter and thus prepare themselves physically as best they can before the summer competition season.